---
---
---
Jump to Recipe ↓
Peppermint Knotweed Pickles
The first time I munched on a knotweed pickle was at the magical English abode in the woods of western North Carolina. We had rolled up earlier that morning to the fog-laced cove for the first field trip in our foraging apprenticeship.
Bird song dripped down from the mountains, collecting in pools across the lawn, gardens, and patio. Glen, the husband, took us on a tour of the ancient woods, pointing out colonies of spicebush, autumn olives, and yellow root. As someone who grew up afraid of wild plants, I was enchanted.
After hours in the woods, we settled down on their porch to an incredibly generous wild feast. We sipped on iced tea full of herbs from the garden, dined on braised leatherback mushrooms seasoned with chanterelle-infused salt, and sampled peppermint knotweed pickles.
Now up until this point, I hadn't been much of a pickler, having had a bad run-in with a jar of pickles as a child. But I closed my eyes and in the name of culinary exploration, bit down on one of these rigatoni-esque tubes.
Their crunch reverberated in the air, while the peppermint cooled my adventure-worn soul. I cannot do the experience justice, but I will say that I have not been able to shake the thought of those knotweed pickles from my mind in the years that have passed.
With my move up north into the Land of the Knotweed, I knew that I had to recreate those pickles that had carved out a permanent home in a corner of my brain. Much pickling ensued, as I tested out peeled versus unpeeled stalks, different slicing methods, and made tweaks to the brine. I left the brine rather mild, as Joshua McFadden recommends in his book Six Seasons to allow the flavor of the knotweed to shine through.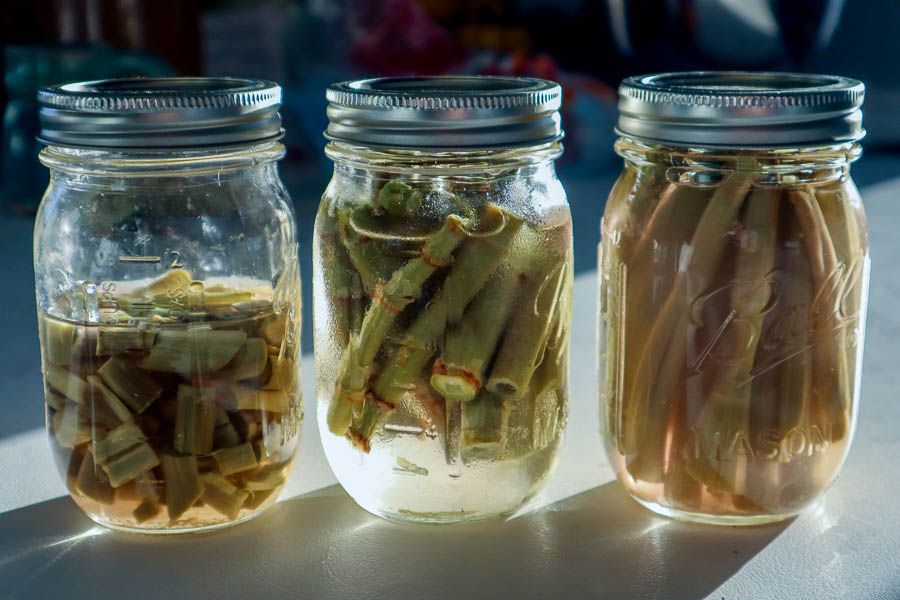 The most accurate, but second-least-appetizing description of knotweed I've heard is "swamp rhubarb". (The least-appetizing is snotweed.) Its color and acidity match that of rhubarb, its cousin in the Buckwheat Family, the Polygonaceae, but its flavor echoes its damp home, although it will grow almost anywhere.
This is one plant that you should actively harvest as much as you possibly can. It's abundant and invasive (my specialty here at Fresh & Foraged) and it spreads like nobody's business. Small oceans of Roundup are emptied each year in a quest to rid North America of this audacious plant.
That being said, make sure to harvest from an area that you know hasn't been sprayed. A helpful guideline is that if an area is actively managed and sprayed with Roundup, you often won't see last year's dried out, broken stalks on the ground. This isn't a hard and fast rule, but if you see knotweed growing in a suspiciously bare piece of earth and not a nest of its old stalks, be on high alert!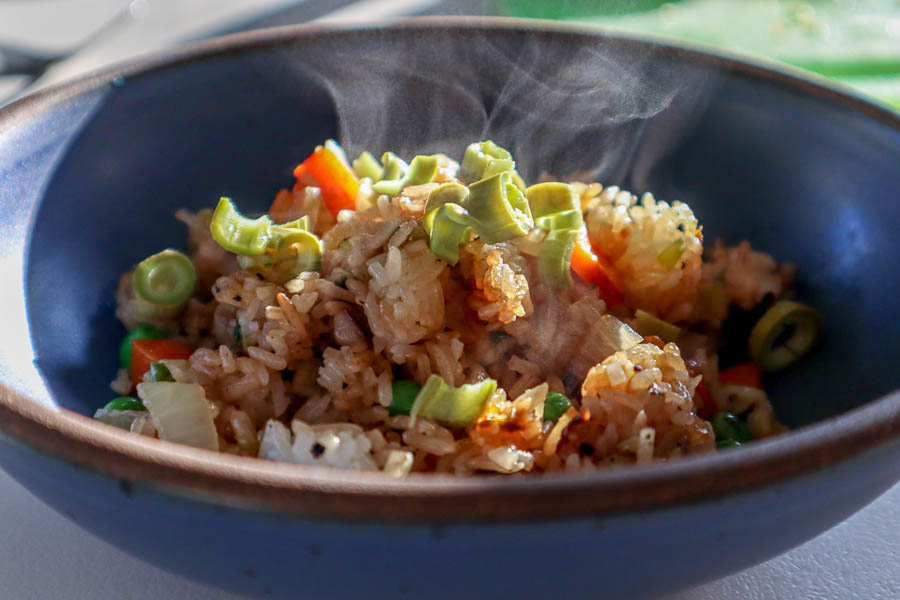 Carolyn's Pickle-Centric Knotweed Management Plan: Go out there in early spring with your tick-proof pants and gather up as many chubby stalks as you can! Make this quickle (quick-pickle) and distribute to as many friends as possible. As you sling pickle jars left and right, be sure to sing the praises of the pickle in a Bloody Mary. The brunch drinks help the invasives go down!
Come next spring, your friends should be salivating in anticipation of the Pickle Party (if not, new friends may be needed). Go out and harvest as many knotweed shoots as possible! Repeat until the end of time.
A note on peppermint pickles: If my memory serves me correctly, the Englishes said putting a peppermint in a jar of pickles was an old Black Appalachian tradition. After a bit of research, I found some articles connecting the kosher-pickle-on-a-pepermint-stick tradition to African-American communities in Chicago. I wasn't able to find much more than that, but I wanted to acknowledge the African-American communities as the source for this idea.
I found the peppermint pickles to be enchanting, although my test tasters were split evenly down the middle between Peppermint and Plain. I suspect that those with a heartier sweet tooth enjoy the peppermint pickles more.
Although the foraging world can get a bad rap for being pickle- and preserve-centric, I think that this is one pickle worth preserving!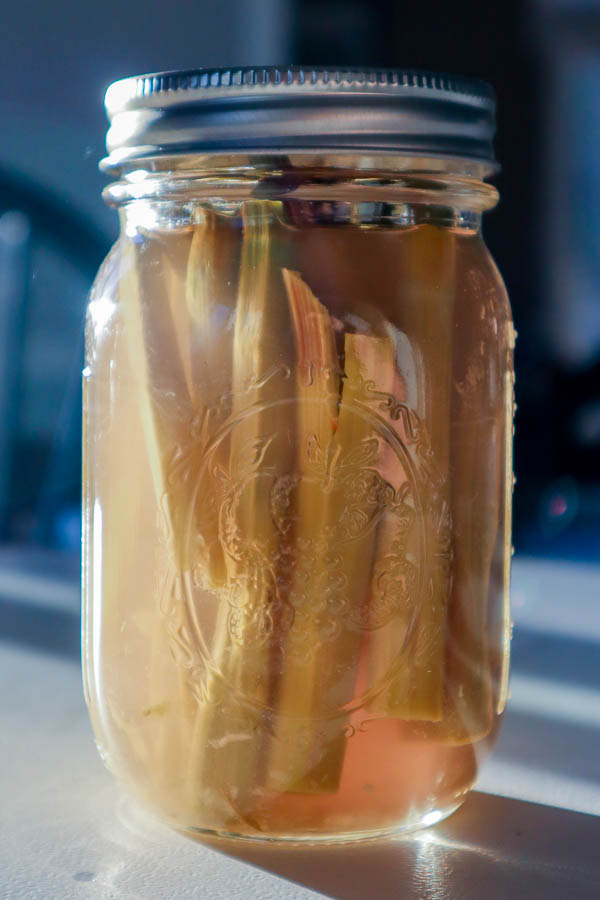 Knotweed Pickle Recipe
A delightfully crunchy preserve of one of America's most invasive species. Be sure to peel them for the best experience. Eat pickles - help the environment! What more could you want in a pickle? Inspired by the knotweed pickles that I tasted at the home of Ashley and Glenn English. Brine recipe adapted from Six Seasons by Joshua McFadden.
I've heard the plain pickles make a delightful Bloody Mary garnish.
Makes: 2 pint jars of pickles
Equipment: 2 pint jars
Knotweed Pickle Ingredients
For the brine
For the pickles
A few handfuls of knotweed shoots

2

round peppermints (optional)
Knotweed Pickle Directions
Make the brine: Combine the sugar, salt, warm water, and rice vinegar in a medium bowl and stir until you can't see any grains of salt or sugar. It's important to use warm water to help them dissolve quickly, but the exact temperature isn't important.
Prepare the knotweed: Rinse the knotweed to remove any dirt, sand, or debris. Remove their leaves and chop off their pointy tips, then use a sharp peeler to peel off their skin. Peeling knotweed can be time consuming, but it's worth it for the snappy, crunchy final product. It's normal for the knotweed to get slimy and slippery - the mucilage is actually good for you, but it doesn't come through in the final pickle at all.
Get picklin': Slice the knotweed into lengths that will fit about 1 inch below the rim of your jars. Pack them into the jars and tuck a peppermint in each one, if using. Top them off with brine, cover, and send them to the fridge! They should be ready within a day and should last for at least a few weeks in the fridge.
Knotweed Pickle Notes
---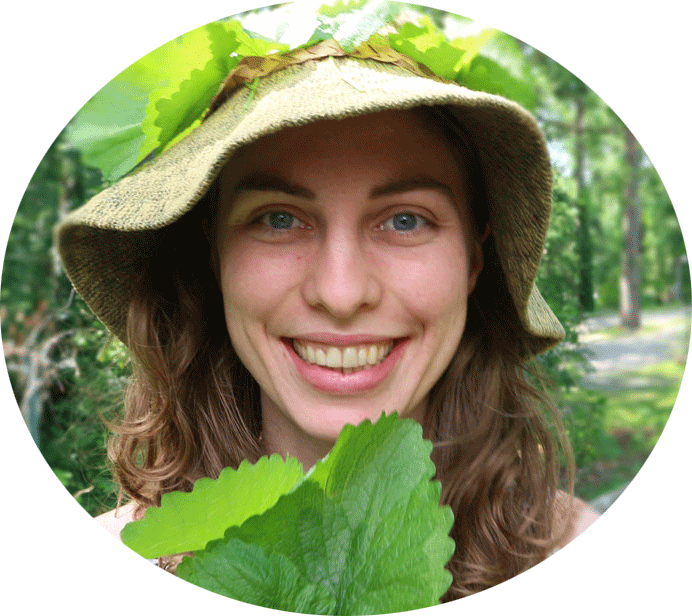 ---
More Invasive Posts