---
---
Jump to Recipe ↓
Purslane Pakoras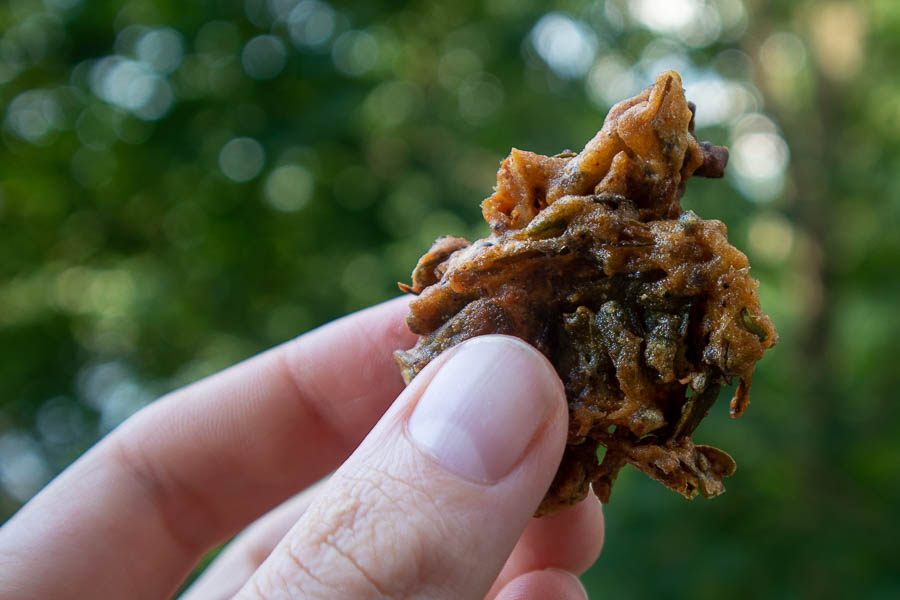 Did you know there could be secret succulents lurking in your lawn? Plaguing your parks? Soiling your sidewalks?! Purslane, Portulaca oleracea, is a succulent weed that grows prolifically across the globe. It has a long history as a food plant, thanks to its tangy flavor, drought tolerance, and abundant nutrients.
Purslane's tang comes from malic acid, a by-product of its succulent lifestyle. When water is sparse and the weather is hot, purslane activates its succulent superpower to do some of its photosynthesis at night. Under the starry skies it toils away, storing carbon in the form of malic acid. The next day, it is all soured up and ready to go for a day of photosynthesis in the boiling heat.
To capture its peak sourness, wait for a drought, then pick your purslane in the early- to mid-morning when its stores of malic acid are highest.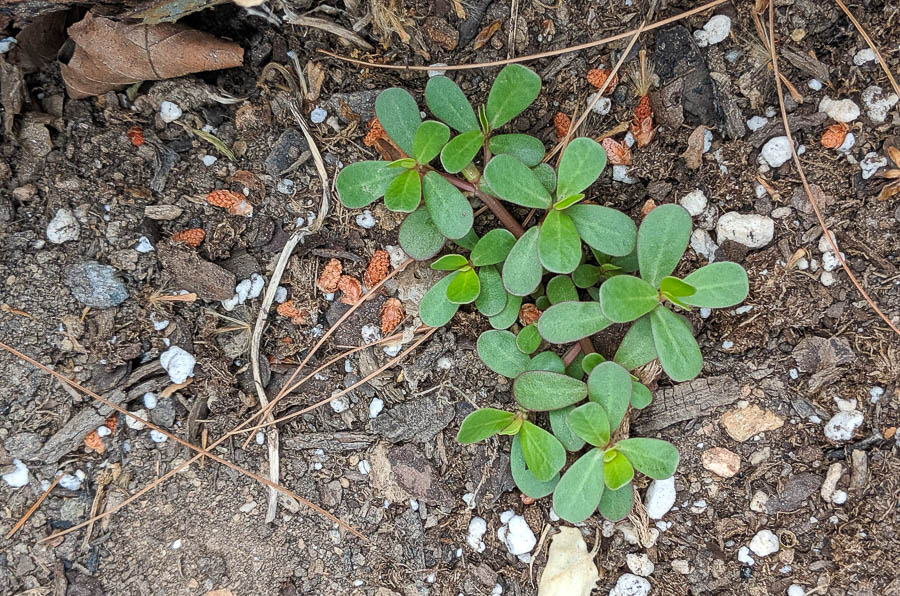 Fortunately, you don't have to wait for a drought to enjoy its abundant nutrients. It has the highest levels of omega-3 fatty acids of any plant—five times as much as spinach (Uddin et al.) Michael Pollan proclaimed it one of the two most nutritious plants on earth in his book In Defense of Food. It is rich in potassium, magnesium, calcium, and iron (Uddin et al.)
Go grab some purslane and try out these pakoras!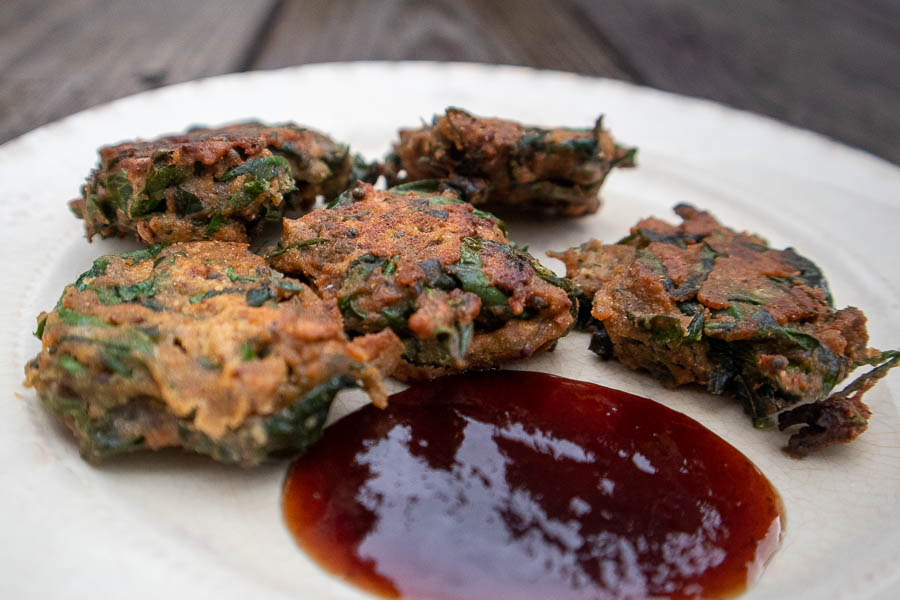 Purslane Pakoras
This recipe comes from my dear friend Tracey Morton. She is a gourmet mushroom cultivator, mosaic artist, and phenomenal cook.
Purslane's tenderness is the perfect match for these crispy pakoras. They come together quickly and make for a crunchy wild foods snack. I have lightly adapted the recipe and added some other foraged variations below.
Makes: about 24 bite-sized pakoras
Active time: 15 minutes
Ingredients
½

cup chickpea flour

¼

cup white rice flour

1

thai birdseye chili pepper, seeded and minced

1

teaspoon cumin seeds

1

teaspoon ajwain or mustard seeds

1

teaspoon garam masala

1-2

Tablespoons chaat masala, to taste

1

pinch asafoetida powder

⅓ - ½

cup water

2

cups roughly chopped purslane, Portulaca oleracea

neutral-flavored oil for frying, such as avocado or rice bran

Tamarind chutney, or your favorite sweet and tangy sauce, to serve
Directions
In a medium bowl, use a fork to stir together the chickpea flour, rice flour, chilis, cumin seeds, mustard seeds, garam masala, 1 tablespoon of the chaat masala, and asafoetida. Once the spices are evenly distributed, stir in the purslane.
Add the water a few tablespoons at a time until a stiff batter forms, scraping for pockets of dry flour. The greens should be coated and the batter should have the consistency of cookie dough. Taste the batter and add more chaat masala if it needs more salt.
Line a plate with paper towels. Set aside.
Heat ⅛-inch of oil in a cast iron skillet over medium heat. Once the oil is hot and shimmery, use your fingers to shape flattened bite-sized rounds and carefully drop them into the hot oil. Fry them until the edges have a light brown ring around them, then use tongs to flip them. Fry the other side until the pakoras are a light golden brown all around. The veggies should be tender-crisp inside.
Use tongs to remove the pakoras from the pan and set them on the folded paper towels to drain. Serve immediately with chutney or your tangy sauce.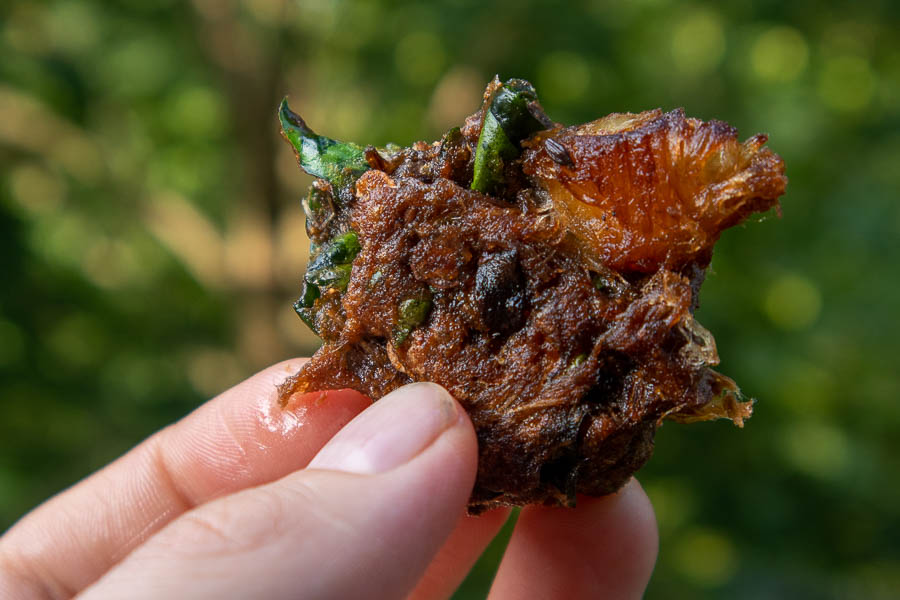 Variations
Use any of the suggestions below on their own or mix and match to make your own special blend.
Acorn flour pakoras: Swap ¼ cup of the chickpea flour for finely ground acorn flour. The acorn flour makes for a denser, chewier pakora. It's a nice way to use up acorn flour, but I wouldn't go out of your way to obtain some just for pakoras.
Lambsquarters pakoras: Replace the purslane with 1 cup of packed, roughly chopped lambsquarters leaves and tender stems, Chenopodium album.
I like to use a smaller volume of lambsquarters so that there is enough batter to fully coat the leaves.
Milkweed pakoras: Swap up to ½ cup of the purslane for immature milkweed silk, cut into roughly ½-inch pieces. Once cooked, the immature silk of milkweed, Asclepias syriaca, has a texture eerily similar to melted cheese.
No whole seeds: Use 1 teaspoon of cumin powder and 1 teaspoon of coriander powder in place of the cumin and coriander seeds. Omit the ajwain or mustard seeds.
References
Pollan, Michael. In Defense of Food: An Eater's Manifesto. Penguin Books, 2009.
Thayer, Samuel. Incredible Wild Edibles: 36 Plants That Can Change Your Life. Forager's Harvest Press, 2017.
Uddin, Md. Kamal, et al. "Purslane Weed (Portulaca Oleracea): A Prospective Plant Source of Nutrition, Omega-3 Fatty Acid, and Antioxidant Attributes." TheScientificWorld, vol. 2014, 2014, pp. 951019–6, https://doi.org/10.1155/2014/951019.
---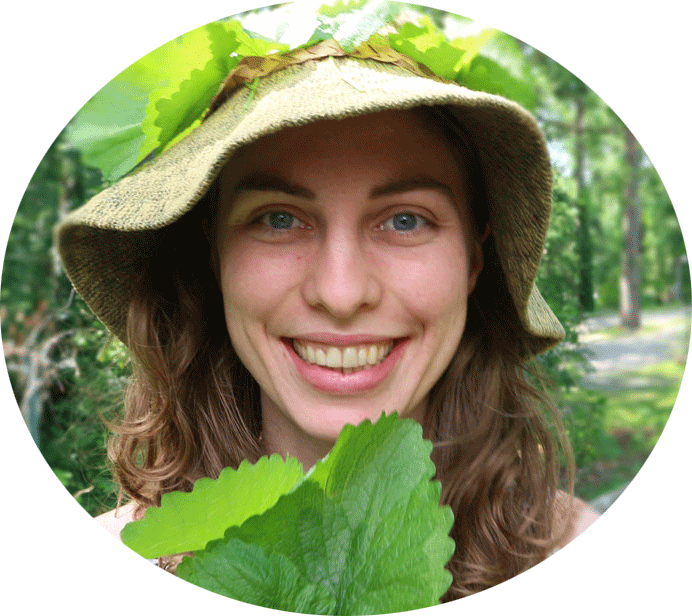 ---
More Summer Posts