---
---
Jump to Recipe ↓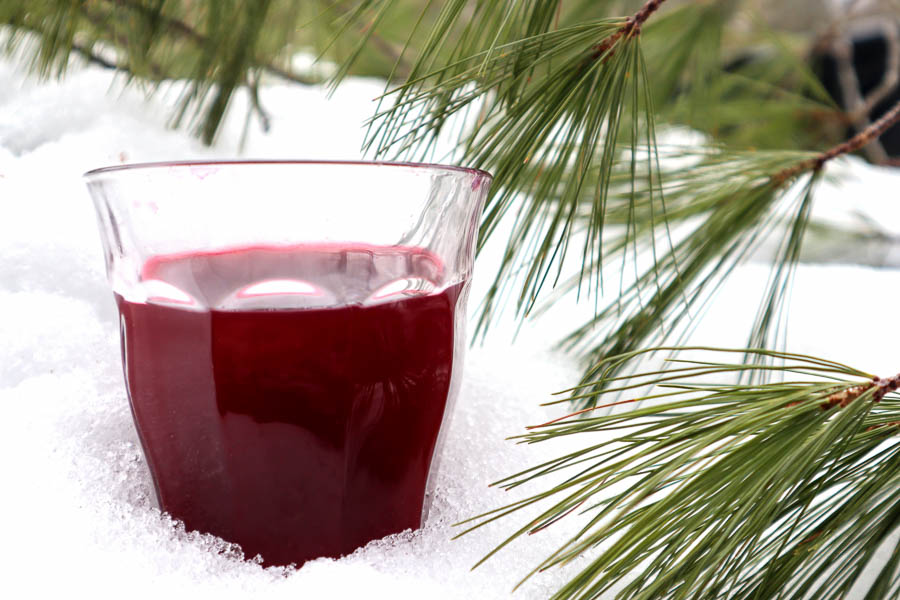 Pink Pine Needle Tea
Pine needle tea may be the poster child for survivalist foraging, but survivalists are rarely known for their good taste in food! As a burgeoning forager a few years ago, I was obligated to brew up a batch of pine needle tea and I found it drinkable, but severely lacking in flavor. Since it's March and there's still three feet of snow on the ground, I thought I'd work on giving pine needle tea a makeover so that it would be both nutritious and delicious!
Pine needles are known for their high vitamin C content and their ability to prevent scurvy. They're often purported to contain 4-5 times as much vitamin C as a lemon by weight, although I haven't been able to find a reputable source to confirm that yet. However, in my research, I did find several interesting studies (referenced below) which showed that the needles of the Eastern White Pine (Pinus strobus) consistently contained 4 times as much vitamin C in the colder winter months, than in the hot summer months. So if you're going to brew up a batch of the ole pine tea, you'll get more bang for your buck in the cold of winter!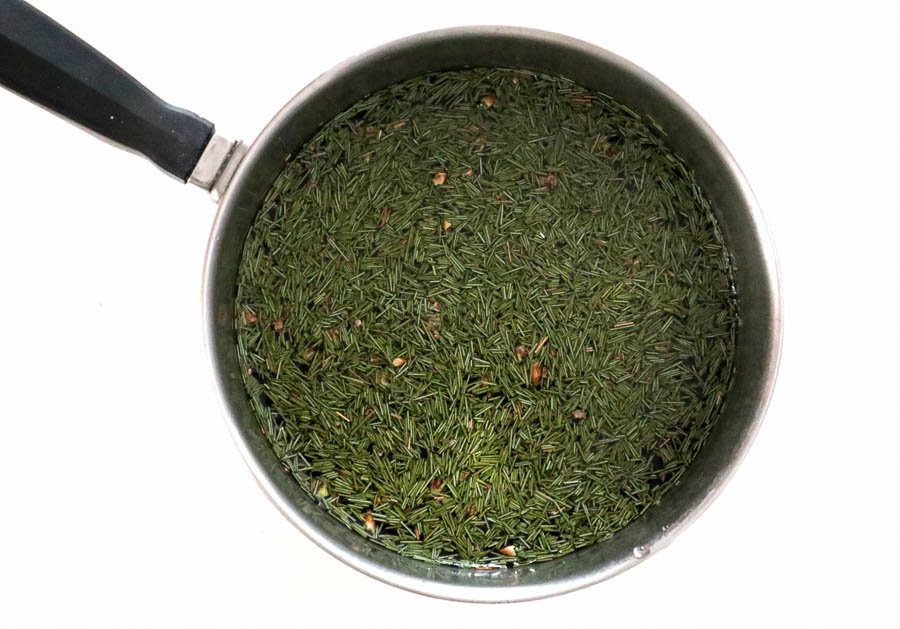 Brewing a batch of pine needle tea is a little different than steeping a regular tea bag. First we have to finely chop the needles, to expose as much surface area as possible. Then, instead of an infusion, where plant material steeps in hot water, we have to use what's called a decoction, where we boil the plant material for at least 15 minutes. However, to keep from destroying the vitamin C, the water needs to be at a low simmer.
The long simmer is also helpful for extracting the flavor of anything in the tea. To help the pine out flavor-wise I started experimenting with different berries, thanks to a tip by herbalist Jade Alicandro Mace. As a New Englander and blueberry fanatic, I immediately reached for my frozen wild blueberries to see if they would be the magic cure for my pine tea blues. And it turns out they were!
After fiddling with the ratio of berries to pine, and adding my trusty tea accompaniments, lemon and honey, I was left with a visually stunning beverage. And thus Pink Pine Tea was born - a flavorful wild drink for the modern forager! This purple tea officially cured my pine tea blues.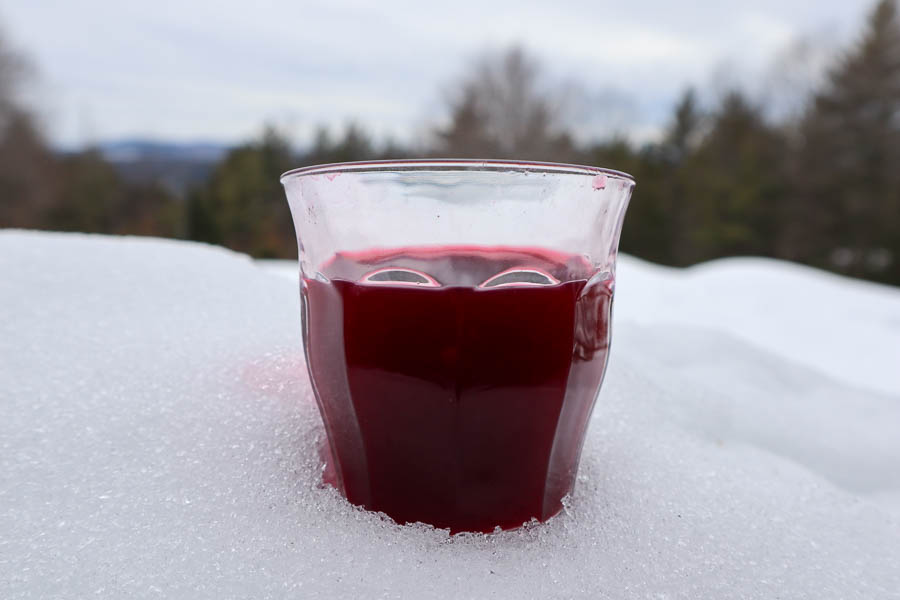 Pink Pine Needle Tea Recipe
This is a great use for freshly fallen pine branches. You can use any edible pine, but I prefer Eastern White Pine (Pinus strobus) or Virginia pine (Pinus virginiana). I found that I preferred the tea with a touch of honey, although some of the testers found that the blueberries provided enough sweetness for their taste. Thanks to Jade Alicandro Mace of Milk and Honey Herbs for the inspiration!
Pink Pine Needle Tea Ingredients
2

cups water

2

Tablespoons (11g) snipped pine needles (see note below)

¾

cup (90g) wild blueberries, fresh or frozen

2

teaspoons freshly squeezed lemon juice

2

teaspoons honey, or to taste
Pink Pine Needle Tea Directions
Combine the water, pine needles, and wild blueberries in a small saucepan over high heat. Bring to a simmer, cover, then reduce the heat to low to maintain a simmer for 15 minutes.
Remove the pan from the heat and stir in the lemon juice and honey. Make sure the honey is completely dissolved.
Set a strainer over your serving mugs and pour the tea through the strainer. Enjoy!
Pink Pine Tea Notes
Snipped pine needles. To snip the pine needles, take a handful of pine needle clusters and snip them into roughly ¼" pieces with gardening shears or scissors. It's okay to include a few pieces of the twigs as well. When measuring, be sure to firmly pack the pine needles.
Wild blueberries can usually be found year-round in the frozen section of the grocery store. If you can't find them, you can substitute regular blueberries, although the flavor won't be as strong.
References
Raal, Ain, et al. "Pinus Sylvestris L. and Other Conifers as Natural Sources of Ascorbic Acid." Journal of Pharmacy & Pharmacognosy Research, vol. 6, no. 2, 2018, pp. 89–95
Anderson, James V., et al. "Seasonal Variation in the Antioxidant System of Eastern White Pine Needles." Plant Physiology, vol. 98, no. 2, 1992, pp. 501–508., doi:10.1104/pp.98.2.501.
---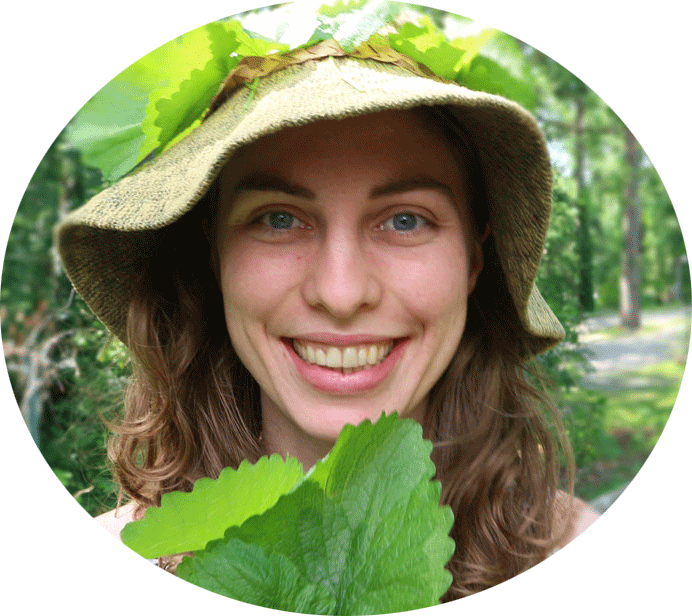 ---
More Drink Posts