---
---
Jump to Recipe ↓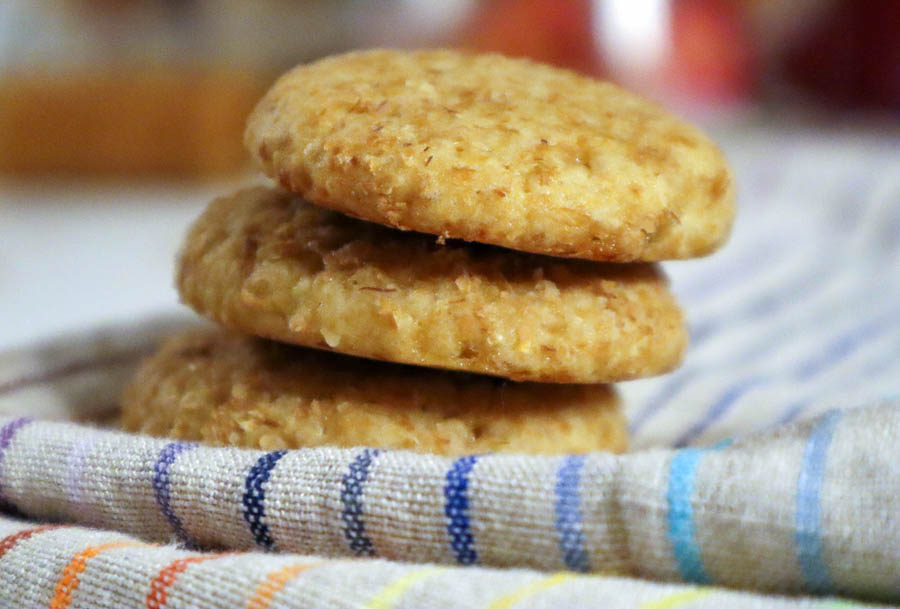 Soft Spicebush Berry - Honey Cookie Recipe
Need more spicebush berry cookies in your life? These honey-scented cookies have a speckled wheat germ crust that provides a nice contrast with their soft, pillowy insides. They are perfectly bite-sized and just waiting to be dunked in a mug of hot tea! Be sure to use honey whose taste you enjoy, as the flavor really shines in this recipe - I like to use a nice wildflower honey. This recipe is adapted from Baking: From My Home to Yours by Dorie Greenspan.
Soft Spicebush - Honey Cookie Ingredients
½

cup (100g) sugar

½

teaspoon wet ground spiceberry paste, from about 10 berries (see note below)

1 ¾

cup (230g) all-purpose flour

½

cup (40g) wheat germ

1

teaspoon baking powder

¼

teaspoon fine sea salt

1

stick (8 Tablespoons; 113g) unsalted butter, at room temperature

½

cup (150g) honey, preferably wildflower

1

large egg
Soft Spicebush - Honey Cookie Directions
In a large stand mixer, rub the sugar and spiceberry paste together with your fingers until the sugar is fragrant and has the consistency of wet sand. Set aside to infuse.
Meanwhile, in a small bowl, combine the flour, ½ cup of wheat germ, baking powder, and salt. Whisk until everything is evenly combined. Set aside.
Return to the stand mixer and attach the paddle or whisk attachment. Plop in the butter and mix on medium speed for 2 minutes, or until nice and smooth. Be sure to scrape down any errant butter pieces. Pour in the honey and continue mixing for 2 more minutes, then add in the egg and mix for 2 more, or until everything is nice and fluffy. Set the mixer to its lowest setting, then add half of the flour mixture, slowly mixing until just combined. Add in the rest of the flour, and mix until just combined - the dough will be very soft.
Stretch out a large piece of plastic wrap or a reusable wrap, then scrape the dough onto it and wrap it tightly. Chill it for anywhere between 2-48 hours, depending on your schedule.
Once the dough is chilled and you're ready to get baking, preheat the oven to 350F. Line your baking tray with parchment paper or a silicone baking mat. Take the dough out of the fridge.
In a wide, shallow bowl, sprinkle the remaining ½ cup of wheat germ. Grab about 1 Tablespoon of dough and roll it in your palms to form a little sphere. Drop it gently into the wheat germ bowl and roll it around with your fingers until it's well coated. Place on the baking sheet and flatten gently with your palm. Repeat with the remaining dough, leaving at least 1 inch of space between the cookies.
Bake each sheet for 10-12 minutes, or until the tops of the cookies are puffy and light brown - the cookies just be starting to firm up. Let them rest for 5 minutes, then transfer to a rack to cool. You can store the cookies for up to 3 days in an airtight container, or freeze them wrapped tightly in plastic wrap for up to 2 months.
Soft Spicebush - Honey Cookie Notes
My favorite way to make a wet ground spiceberry paste is to start with whole frozen spicebush berries then process them in a coffee grinder or spice mill till they form a smooth paste. A mortar and pestle would work nicely as well. Once the paste has formed, just make sure that there aren't any large chunks lurking amongst the paste. If you find one, you can mash it with a spoon, or just remove it from the paste.
---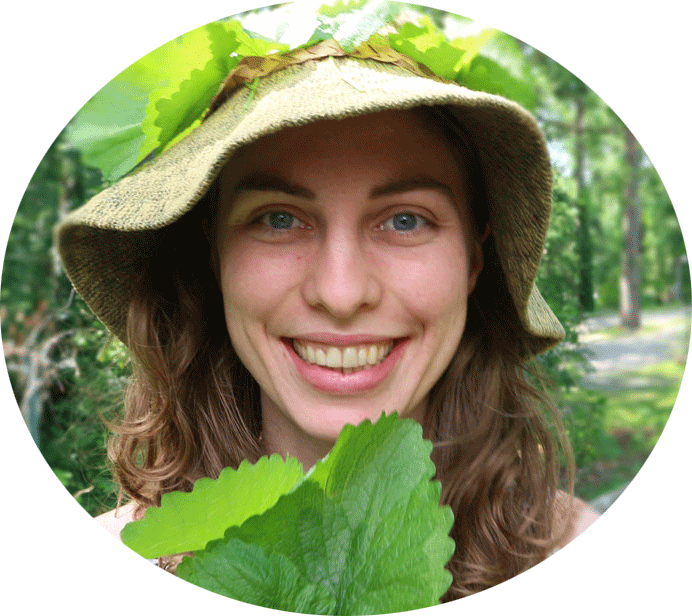 ---
More Dessert Posts