---
---
---
Jump to Recipe ↓
Updated December 2022
Pine Needle Sugar Cookies
Pine needles are a wonderful food to forage because they are abundant, available year-round, and have few toxic lookalikes. Find my video on pine identification here >
As with any wild food, there are flavor variations throughout the year. Winter pine needles have the strongest flavor, summer needles are the most bland, and the young spring needles are delicate and citrusy.
Overall pine needles have a delightfully complex flavor, but unfortunately a lot of folks are put off by their association with pine-scented cleaning products. To bypass this when developing recipes, I like to highlight their comforting citrusy notes.
While my first inclination was to enlist some lemons, my friend Corinne encouraged me to branch out to lime, since it is less common in desserts in the US. I like to add the zest directly to the sugar to help spread its flavor throughout the dough.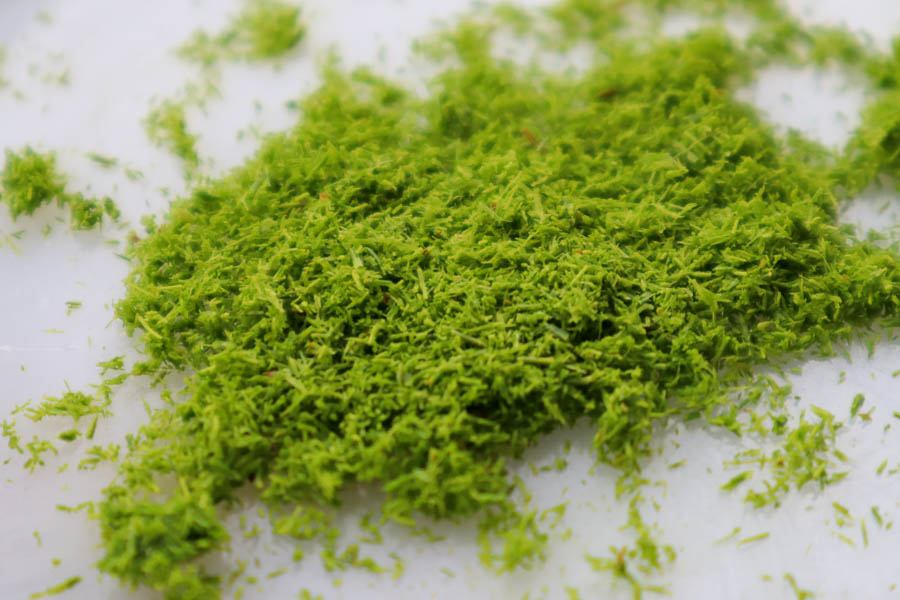 For the pine flavor, I settled on pine needle powder. Initial tests with homemade pine extract were unsatisfactory, which led me to run the needles through my spice grinder. As I tested different amounts of powder in the recipe, I was surprised by the volume of pine needles needed to flavor the cookies, almost ⅓ cup.
One delightful side effect of using so much pine needle powder is that the cookies have a naturally green color. This makes them a welcome addition to holiday cookie plates for those who want to be festive without food coloring.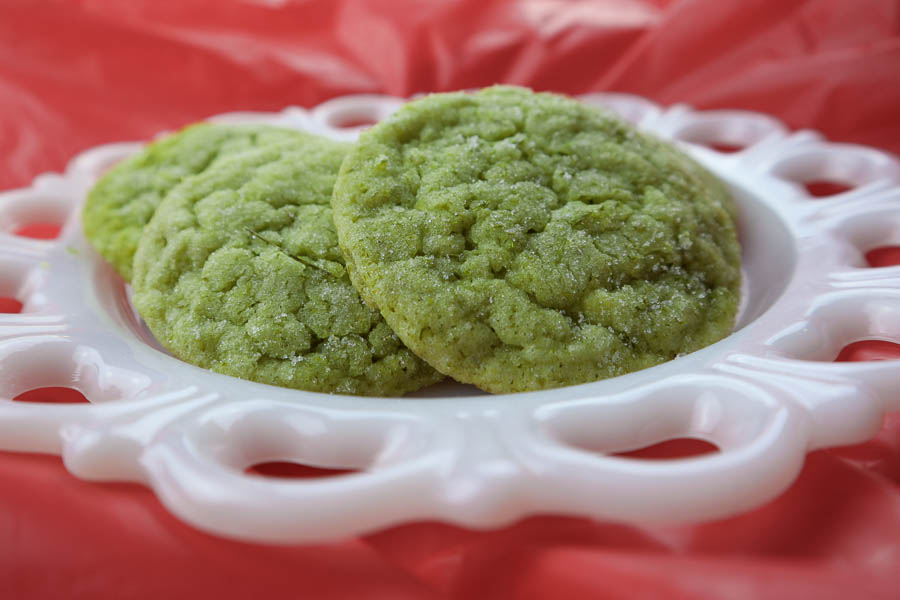 Pine Needle Sugar Cookies Recipe
Limes bring out the oft-ignored citrusy side of pine needles, Pinus spp., to create a naturally green cookie that tastes like it was baked in a winter forest. You can harvest the pine needles any time of the year—that's the magic of evergreens—but the flavor will be strongest in winter and most citrusy in spring.
Inspired by Stella Parks' Soft and Chewy Sugar Cookies and Lemon Sugar Cookies from Dorie's Cookies.
Makes: about 45 cookies
Active time: 1 hour 15 minutes
Ingredients
For the dough

1 ½

cups (300g) sugar

⅓

cup (18g) freshly ground pine needle powder, lightly packed (from about five 6-inch pine branches, see note below)

1

teaspoon lightly packed lime zest (from 1-2 limes)

2 ¾

cups (374 grams) all-purpose flour

1

teaspoon baking soda

½

teaspoon baking powder

2

sticks (8 Tablespoons; 226g) unsalted butter, at room temperature

½

teaspoon fine sea salt

1

large egg, at room temperature

¼

cup freshly squeezed lime juice (from about 2-3 limes)

For rolling the cookies

2

teaspoons freshly ground pine needle powder (see note below)

½

cup (100g) sugar
Directions
Preheat the oven to 350F and line your baking sheets with either parchment paper or silicone baking mats. In the bowl of a stand mixer, combine 1 ½ cups of the sugar, ⅓ cup of the pine needle powder, and the lime zest. Rub everything together with your fingertips until the sugar has a sandy texture. Set aside to let the sugar infuse.
Meanwhile, whisk together the flour, baking soda and baking powder in a medium bowl. Set aside.
Fit the stand mixer with the paddle attachment and add the butter and salt to the infused sugar. Mix on medium speed until the mixture is smooth, about 2 minutes. Toss in the egg and lime juice and resume mixing on medium speed until well combined, about 2 more minutes. Gently add half of the flour mixture and mix on the lowest speed until just combined. Scrape down the bowl and add the rest of the flour mixture. Continue mixing on low speed just until the last trace of flour disappears.
In a wide shallow bowl, mix ½ cup of the sugar and 2 tsp of the pine needle powder, if using. Scoop out tablespoon-sized clumps of dough and roll them into balls, then roll each ball in the sugar. Place the balls on a baking sheet, leaving at least 2 inches between them since they will spread. Bake for 8-10 minutes, or until pale gold around the edges with crackles forming on top. Cool the cookies on the pan until firm, about 5-10 minutes, then either transfer to racks or leave on the pan to cool completely. Repeat with the remaining dough.
Cookies will last for about 5 days at room temperature if kept in an airtight container. You can also pack them airtight and freeze for up to 2 months, thawing before eating.
Pine Needle Powder Directions
Strip the needles off of the pine branches, then snip the needles a few times with a pair of gardening shears or sharp scissors. Working in batches, place the pine needle pieces into a clean coffee grinder and pulse until a fluffy fine powder is formed. Use your pine needle powder within a week, stored in an airtight container.
---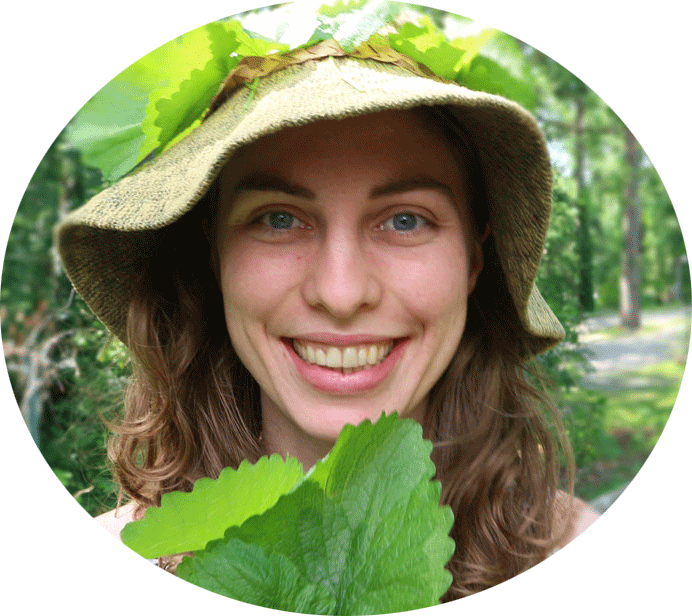 ---
More Winter Posts