---
---
---
Jump to Recipe ↓
Spicebush Berry - Star Anise Cookies
These cookies are the perfect way to bring a bit of the foraging world into your kitchen this holiday season. The festive flavors of spicebush pair with the slightly unconventional star-anise for a twist on the spiced cookies of winter. These tasty treats are light and pillow-soft right out of the oven, but still retain their pillowiness at room temperature for a few days, or even longer in the freezer, making them a great make-ahead munch. They have just enough sweetness to bring out the spices, but are relatively low-sugar for cookies.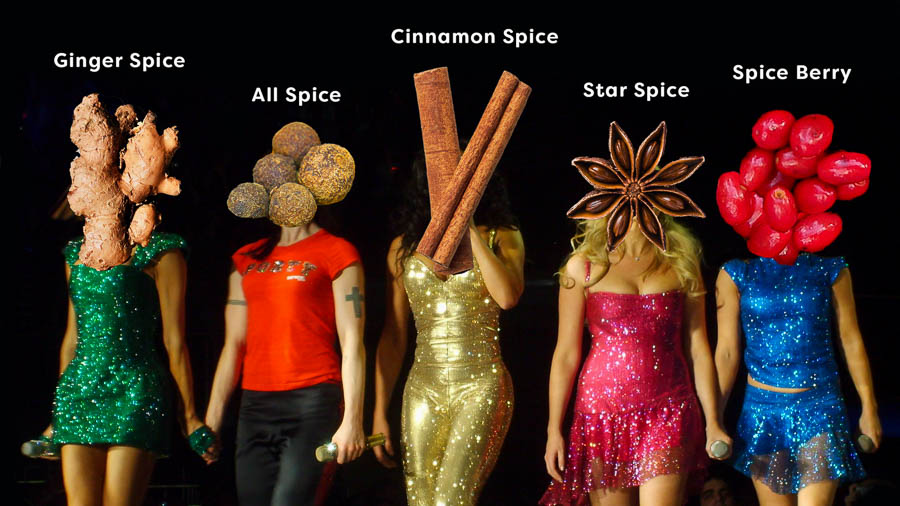 I find spiceberries to be indispensable during Cookie Season, which peaks around December. They fit right in with the other warming spices of the season such as cinnamon, ginger and nutmeg. To put a spin on the classic spiced winter cookie concept, I started with Dorie Greenspan's Maple-Star Anise cookies and tweaked them until a delectable foraged treat was born. In my opinion, the toasted pecans really make the cookie since they give some body to the soft cookies and pair nicely with the spicebush berry and star anise.
For those of you who dislike the flavor of anise - do not fear! While these cookies might not convert you to Team Anise, they are still quite palatable for the anise-hater. I noticed a couple of the anti-anise crew sneaking back for a second or third cookie, just to 'make sure the cookies were adequately tasted'.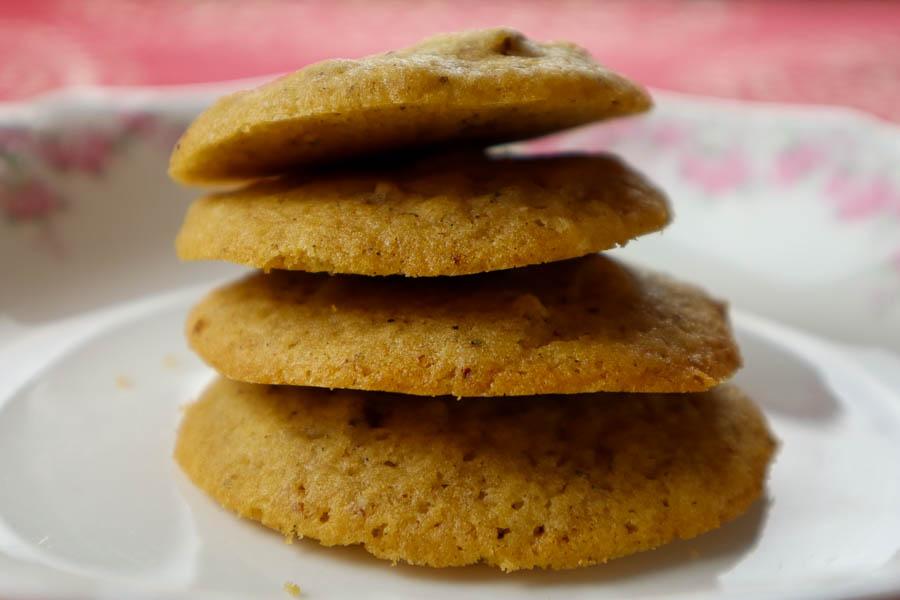 Spicebush Berry - Star Anise Cookie Recipe
Spicebush and star anise team up for a pleasantly spiced, lightly sweet treat. They have just enough sweetness to bring out the spices, but are relatively low-sugar for cookies. Thanks to Corinne Fortune for helping taste-test and tweak the recipe! The cookies are inspired by `Maple Star Anise Cookies` from Dorie's Cookies by Dorie Greenspan.
Makes: roughly 48 cookies
Active time: 30 minutes
Inactive time: 20-30 minutes
Spicebush - Star Anise Cookie Ingredients
1 ½

cups (270g) all-purpose flour

¾

teaspoon baking soda

1

teaspoon ground star anise (see note below)

2

sticks (8 Tablespoons; 226g) unsalted butter, at room temperature

½

cup (100 grams) packed light brown sugar

¼

cup (50 grams) white sugar

¾

teaspoon wet ground spicebush berry paste (see note below)

½

teaspoon fine sea salt

1

large egg, at room temperature

2

Tablespoons + 1 teaspoon maple syrup

¾

cup finely chopped pecans, preferably toasted (optional)
Spicebush - Star Anise Cookie Directions
Preheat the oven to 350F and line a cookie sheet with parchment paper.
In a medium bowl, whisk the flour, baking soda and ground star anise together. Set aside.
Pull out your stand mixer if you have one and fit it with the paddle attachment. If you don't have a stand mixer, a large bowl with a hand beater or a hefty wooden spoon will do.
Beat the butter, light brown and white sugars, spicebush berry paste, and sea salt on medium speed for about 3 minutes, or until everything is evenly mixed. If any batter has crept up the sides of the bowl, be sure to scrape it down. Dump in the egg and maple syrup and beat on medium for 2 minutes, or until the egg is incorporated. Scrape down the bowl as needed.
With the mixer completely off, pour in the entire flour mixture, then mix on the slowest speed to prevent a flour cloud from poofing up. Mix until all traces of flour are gone, scraping down any errant bits of dough as needed. Stir in the nuts by hand, if using.
For each cookie, take about 2 teaspoons of dough and roll it in your palms until a rough sphere forms. Place the cookies at least 2 inches apart on your parchment-lined sheet to give them room to spread.
Bake for 11-12 minutes, or until the bottom edges of the cookies are lightly golden and the tops look soft, but are starting to set. Move the cookie sheet to a rack and let the cookies solidify for about 5 minutes, then place them individually on the rack to cool. Repeat with the remaining dough.
The cookies will last for about 4-5 days in an airtight container at room temperature. Baked and cooled cookies will last for up to 2 months in the freezer if tightly wrapped.
Spicebush Berry - Star Anise Cookie Notes
Wet ground spicebush berry paste. To grind your own star anise powder, put a few stars in a coffee grinder or spice mill, then process until they form a fine powder. Ground star anise will keep in a covered container for about 3 months.
Ground star anise. My favorite way to make a wet ground spicebush berry paste is to start with whole frozen spicebush berries then process them in a coffee grinder or spice mill till they form a smooth paste. A mortar and pestle would work nicely as well. Once the paste has formed, just make sure that there aren't any large chunks lurking amongst the paste. If you find one, you can mash it with a spoon, or just remove it from the paste.
Pecans. To ensure even toasting, toast the pecans before chopping them. Don't be tempted to 'chop' the pecans in the spice grinder - I tried that in a desperate move to avoid cleaning more dishes and ended up with a sad pile of powdered nuts. Hand-chopping is the way to go.
---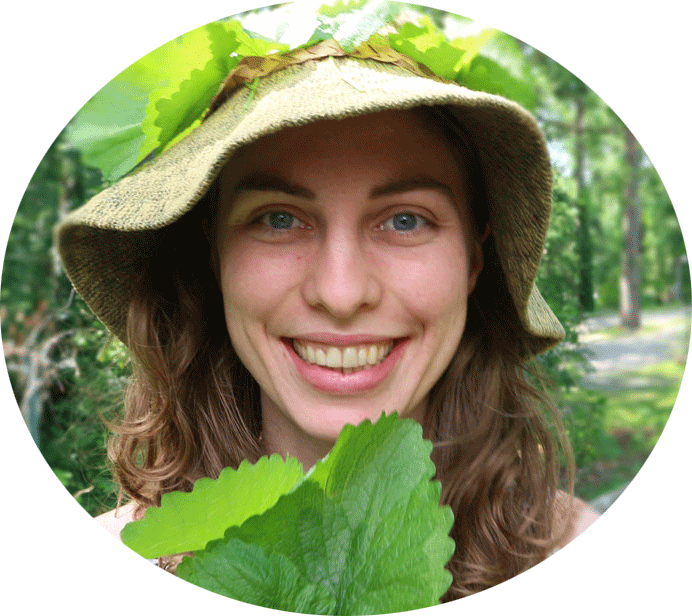 ---
More Spicebush Posts