---
---
Jump to Recipe ↓
Spicebush Berry Dal
When the bitter winds blow and the skeletal trees rattle their bony branches, I find refuge in making dal, a comforting bean dish that fills my stomach and soul with warmth. Dal has its roots in the Indian subcontinent where it blossoms in many variations according to regional tastes and ingredients.
While I have no roots of my own in India, I am grateful for the many teachers whose work has allowed me to recreate classic Indian dishes in my own kitchen. Through their cookbooks, websites, and videos (see below), Julie Sahni, Bharti Kirchner, Vah Chef, and Meera Sodha have generously allowed me a peer over their shoulders as fragrant dishes sizzled away on their stovetops.
As my own cumin, curry leaves and mustard seeds sputtered away in my skillet this winter, I was drawn to throw some spicebush berries into the hot oil that flavors the dal. I pared back the other spices to get a clear read on the spicebush and was delighted with the bright, sunny flavor that bounced across the lentils...
After an unfortunate chomp into a whole berry, I set about experimenting to find the best way to work the berries into the dal. Smashing them before their bath in the oil yielded the best results, with only a few berries needed to flavor the dish. Exposing the inside of the seed to the oil tempered their strong flavor. The floral notes of the smashed spicebush and the buttery crunch of the mustard seeds blended seamlessly in the dal!
Spicebush Berry Dal Recipe
This is a recipe that I've adapted and tweaked over the years inspired by the dal recipes of Meera Sodha, Julie Sahni, and Vah Chef. It features the classic trio of onion, garlic, and ginger with an extra hit of mustard seeds whose crunch and buttery flavor complements the spicebush berries.
Servings: A light dinner or lunch for 4
Spicebush Berry Dal Ingredients
1

cup red lentils

2

cups water

1

teaspoon fine sea salt

½

teaspoon turmeric powder (optional)

2

Tablespoons neutral oil, such as rice bran or canola

4

spicebush berries, smashed (fresh or frozen okay)

1

teaspoon mustard seeds

1

large onion, diced

3 to 4

cloves garlic, minced

2

birdseye chilis, sliced in half lengthwise, stems removed

1

2-inch piece of ginger, grated (about 1 Tablespoon, packed)

1

Tablespoon lemon juice

Ghee, for serving (find spruce-infused ghee recipe here)

Cooked basmati rice, for serving
Spicebush Berry Dal Directions
Rinse the lentils in a strainer until the water runs clear, about 1 minute. Let the water drain out of the lentils for about 30 seconds, then dump them into a medium saucepan. Add the water, salt, and turmeric powder, if using, and stir well, making sure no lentils are stuck to the bottom of the pan. Bring to a boil over medium heat, and once boiling, reduce the heat to maintain a steady simmer. Gently simmer the lentils without stirring for about 10-15 minutes until they are soft and cooked through. Set aside.
Meanwhile, in a small skillet set over medium-high heat, heat the oil until it shimmers when you tilt the pan. Add the spicebush berries and mustard seeds. Once the mustard seeds begin to pop and splutter, about 30 seconds, add in the onion and cook for 10-12 minutes, or until the onions are soft, but not yet brown, stirring frequently.
Once the onions are soft, lower the heat to medium-low and add in the garlic, chili, and ginger. Stir constantly for about 2 minutes, or until you can smell the cooked garlic and ginger strongly.
Immediately scrape the onion mixture into the pot with the cooked lentils. Add the lemon juice and mix thoroughly. Taste and add more lemon juice or salt, if desired. The dal should be equal parts sweet, sour, salty, and spicy.
Serve with the rice and ghee.
Spicebush Berry Dal Notes
To save a little time, I like to prep the onion, garlic, and ginger while the dal is coming to a boil.
I highly recommend freezing your ginger ahead of time in 1-inch chunks. Grating frozen ginger, as opposed to fresh, is easier, tidier, and creates a uniform fine grate.
References
---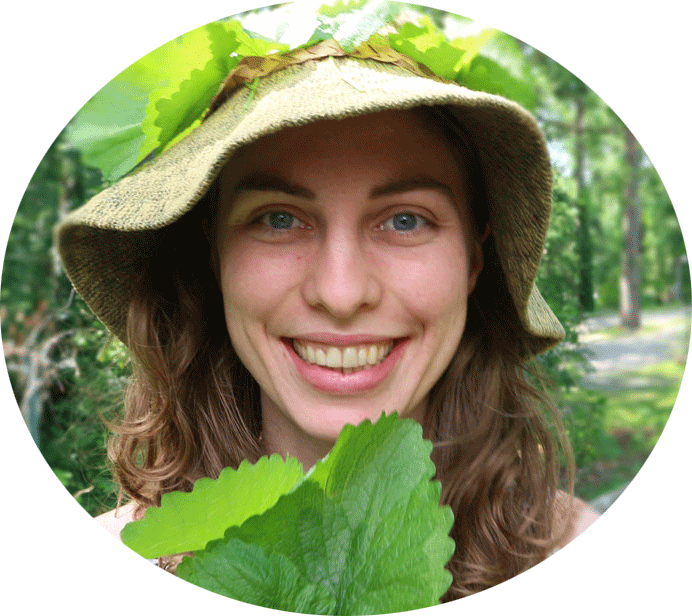 ---
---
Become a Patron!
Have you enjoyed this content? If so, please consider joining me on Patreon to help support the creation of these recipes and videos. You can join me for as low as $2/month and get benefits such as early access!
---
---